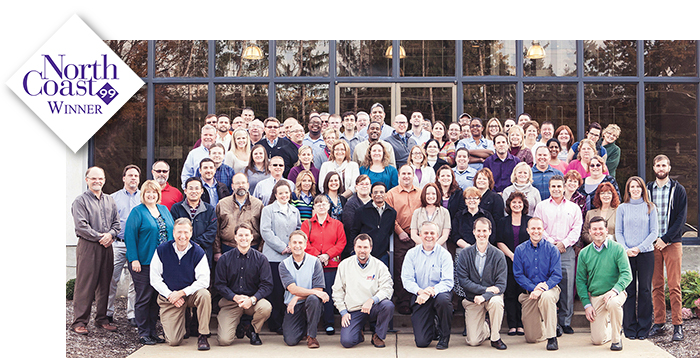 SDMyers Wins NorthCoast 99 Award! Recognized as one of Northeast Ohio's best places to work for top talent!

SDMyers was awarded the prestigious NorthCoast 99 designation as one of Northeast Ohio's Top 99 places to work. NorthCoast 99 is an annual recognition program that honors the 99 best workplaces for top talent in northeast Ohio. The program was developed by the ERC, Northeast Ohio's leading and largest professional organization dedicated to HR practices, programs and services. Since 1999, the NorthCoast 99 award has recognized more than 400 organizations for their ability to maintain great workplaces that support the attraction, retention and motivation of top performers.
Winners of the NorthCoast 99 award are selected on the basis of their policies; recruiting and selection process; compensation, benefits and rewards; training and development programs; and their company culture, innovation and leadership. In addition, winners are selected based on feedback from a sample of new hires and top performers.
SDMyers has been granted the NorthCoast 99 Award for four consecutive years since 2013 and is also one of 13 companies representing Summit County. "Receiving this award is a special achievement, and we are honored to join the ranks of many great local organizations that have created employee-focused cultures," says Janie Sanders, Human Resources Manager at SDMyers.
Click here to read the article from Inside Business Magazine with SDMyers' employee, Bill Hays.