Commissioning & Decommissioning
Commissioning & Decommissioning
SDMyers has developed a national network of logistical support responding round-the-clock to your power transformers' commissioning and decommissioning needs. Our turnkey commissioning and decommissioning services include removal, transport and installation.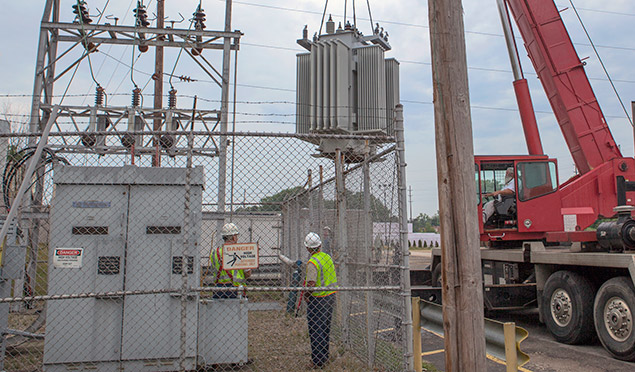 Removal
SD Myers is experienced with the removal and disposal of power and substation transformers. We can field test and dismantle any size transformer - no transformer is too large for us.
Transport
Transformer transportation is a process requiring highest attention to detail as it bears impact on reliability, cost and delivery cycle. Our objectives are simple: To minimize the risk of damage, and reduce transit time.
Installation
The installation of transformers is one of the most common, yet complicated, installation practices requiring detailed coordination. SD Myers can provide assembly of the transformer including bushing and radiator installation, vacuum oil processing, and electrical testing.