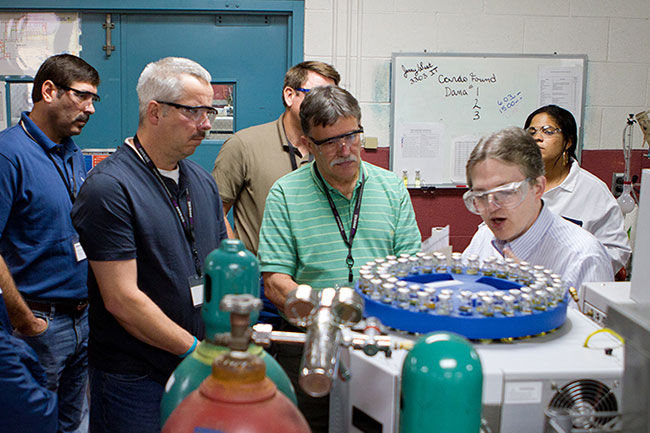 (1-DAY COURSE)
Advanced perspective on how dissolved gas analysis (DGA) results are interpreted – an important tool in the overall transformer maintenance program. Includes hands-on break out groups.
This class is intended to identify fault gases and what causes their formation; explain and provide examples of qualitative and quantitative interpretation of dissolved gasses. This class will also evaluate the condition of cellulose insulation and other non-routine tests, examine the role DGA plays in new oil testing and discuss procedures to obtain a representative sample from transformers, and how to mitigate risk.
Attendees are encouraged to bring their own transformer data to use as a case study for interpretation of dissolved gases or to help develop a maintenance program.
Topics:
Maintenance and Sampling Oil
Introduction to Oil Testing
Dissolved Gas Analysis
Non-Routine Oil Analysis
Group Workshop on DGA Case Studies
Credits: 0.7 CEU, 7 PDH