Expert Fault-Gas Analysis 24/7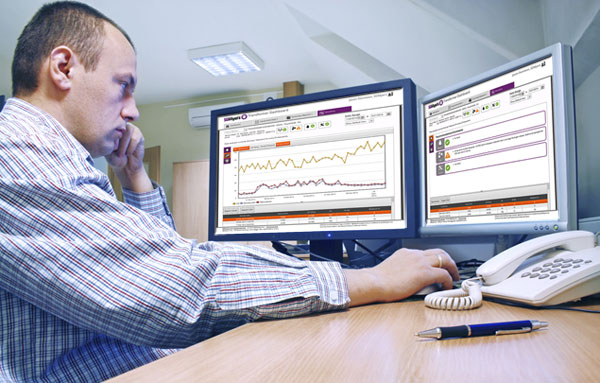 Receive alerts on critical issues as they happen.
SDMyers is always switched on. With Guardian Monitoring we can detect potential issues in your transformer in real-time, helping you avoid impending threats and keeping your operation running smoothly. We don't just alert you with an early warning signal – we back it up with the expertise you need to interpret the signal, plan the next step and continue protecting your most important assets.


Protect your assets with 24/7 fault gas analysis.
Your entire operation depends on the reliability of your transformer. When DGA results suggest an imminent critical fault, you need to know right away. Guardian Monitoring provides proactive diagnostic expertise when you need it most.
Minimize the risk of costly unplanned power outages.
With the advanced G1 Gas Monitor hardware and our Transformer Dashboard® combined with 50+ years transformer management expertise, SDMyers is here to watch over your most valuable assets. SDMyers improves reliability with:
Constant monitoring of hydrogen gas buildup in your transformer with our G1 Gas Monitor

Real-time reporting of readings that indicate a critical fault

Expert analysis of DGA data to assess whether the fault requires your immediate attention

Practical recommendations of what to do next to increase safety and prevent downtime
Avoid false alarms for greater peace-of-mind.
SDMyers sets warning levels specific to each individual unit. This ensures that you are only notified of legitimate threats to your operation. We assess each unit and set levels based on the type of unit being monitored, its history and overall health and the specific application the unit is used for. No more false alarms. You will only hear from us when you need to.
SDMyers provides the information you need to make intelligent maintenance decisions. Speak with a specialist today about monitoring your transformer reliability.
Here's how it all works: