DryMax™ Moisture Reduction Equipment
DryMax™ Moisture Reduction Equipment
Moisture is the enemy of your transformer and its insulation - DryMax™ is the solution.
Until recently, wet insulation meant extensive dry-out processing using trailer mounted vacuum oil process equipment, cold traps, dew point meters, substation engineers, and hours or even days of downtime. SDMyers offers a solution to dry your transformer while online, using a safe and effective method. DryMax is available in three sizes, either stationary or mobile, with options for remote-monitored and self-regenerating capabilities.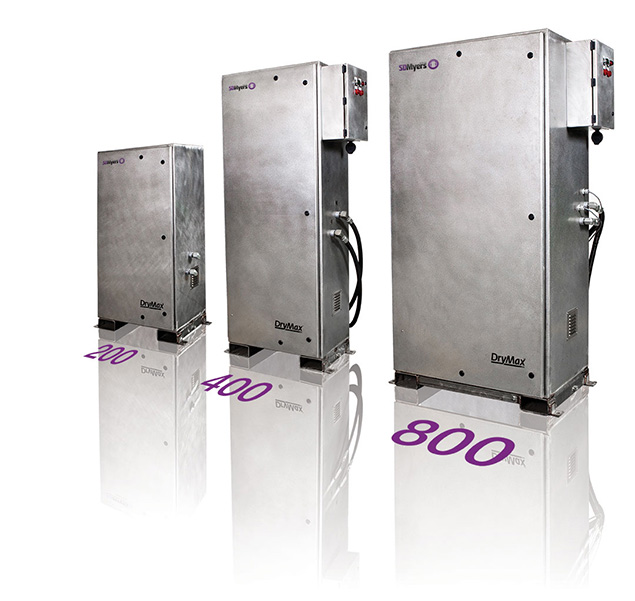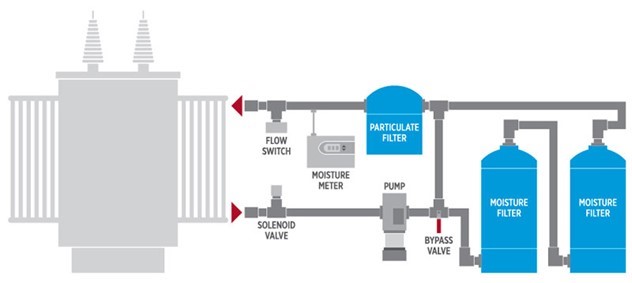 The DryMax Online Drying System is an ideal solution for:
Drying wet insulation with criteria meeting the DryMax standards based upon test results.
Alternative solutions to field dry outs, cold traps and costly downtime.
Installation in conjunction with online monitoring apparatus and instrumentation.
Mounting directly on the concrete pad next to the transformer. No special frames or mounts to the transformer are necessary.
New transformer installations.
Other applications where the oil must stay dry to less than 10 ppm.
For a wide range of transformers sizes and classes.
When it comes to understanding the rigorous standards of our industry and the oil processing equipment needed to meet those standards, SD Myers is second to none. Read about the most common misakes in substation maintenence.

"The DryMax unit has met my expectations on what I was trying to accomplish in drying the transformer. I would highly recommend this unit for anyone who needs to remove moisture from their transformers."

Gene Bell,
Maintenance Manager
Gerdau Ameristeel Vidor, Texas