Inspection & Oil Sampling
Inspection & Oil Sampling
Our diagnostic service begins with our Mobile Diagnostic Technician
Our highly-trained technicians will arrive at your facility to conduct an in-depth visual inspection of the condition of the substation and of each transformer. A visual inspection report and photos are uploaded to your individual and secure account on our web-based system, TransformerDashboard.com®.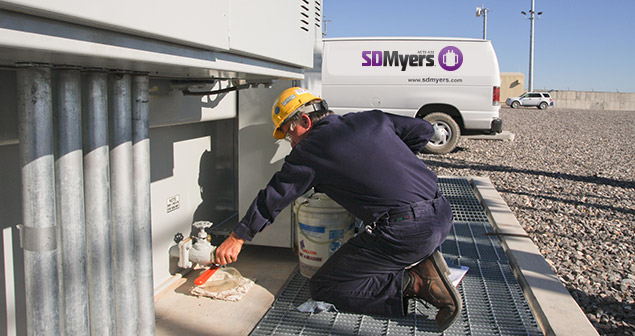 Oil or fluid samples are then drawn from your energized transformer (with no down time required) and sent to our analytical testing lab where the internal condition of the transformer is documented, analyzed, and diagnosed. All of our Mobile Diagnostic Technicians are backed by a half-century of industry knowledge and armed with expert training including sampling procedures, safety, PPE, MSHA and OSHA training.
IR Scanning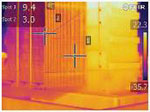 Performed in conjunction with the DGA test, our visual inspection and infrared scanning are vital predictive and preventive maintenance services, providing you with the ability to schedule repairs with minimal downtime.  Adding infrared scanning, at the time of inspection and sampling, contributes to a more accurate assessment of your transformer condition and leads the way toward increased reliability. 
Infrared scanning is a valuable component in determining transformer hot spots. This advanced inspection technology can reveal areas of overheating that may otherwise go undetected. In an effort to be more comprehensive while identifying potential problems, all of our Mobile Diagnostic Technicians are equipped with infrared scanning equipment.